CHATEAU DE MESSEY
BOURGOGNE CHARDONNAY


2016 VIEILLES VIGNES

It's not easy finding $26 domestic Chardonnays that are powerful, concentrated, and well-balanced, but in Burgundy, we sometimes uncover great values in the broad Bourgogne classification. Bourgogne covers an extensive area and can include any Pinot Noir or Chardonnay produced in Burgundy. Located in the Maconnais region within Burgundy, Chateau de Messey is well-known for producing extraordinary values in Chardonnay, and their Vieilles Vignes (Old Vines) Bourgogne Chardonnay is a brilliant example of a value white Burgundy.
Chateau de Messey was initially constructed as a fortress in the 10th century, and their Chardonnay vineyards are located in the villages of Chardonnay and Cruzille, in the Macon Appellation.
The wine team barrel fermented the 2016 vintage on the lees to give it more richness. It offers concentrated white and citrus fruits intertwined with minerals, white flowers, bright acidity, and a cleansing salinity on the finish. At $26, I wouldn't miss it.
CHATEAU DE MESSEY
BOURGOGNE CHARDONNAY
2016 VIEILLES VIGNES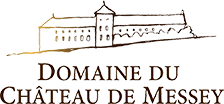 "Pale yellow color with greenish yellow high- lights. The complex nose offers white flowers, grapefruit, peach and mineral aromas. The palate is straightforward, generous with fresh fruits and grapefruit hints. This Chardonnay shows a good intensity with a long length."