BELLE GLOS
EULENLOCH VINEYARD


2017 PINOT NOIR
NAPA VALLEY

Belle Glos Pinot Noirs have an extravagantly rich style that transcends varietal/category to the degree that even some Cabernet-drinkers enjoy them. Winemaker Joe Wagner crafts them with unprecedented lavish fruit and sweet oak levels, and he works to distill the essence of each vineyard and deliver it generously. His Eulenloch Pinot Noir from Napa Valley's Carneros region is opulent, complex, and nuanced. At around $40, it's a lot of Pinot for the price.
Joe was involved in the Wagner Family wine business at an early age, taking invaluable lessons from his father, Chuck Wagner, who founded Caymus Vineyards with his father, Charlie. Joe created Belle Glos to showcase Pinot Noirs produced from noteworthy coastal wine-growing regions, and lucky for us, he recently added Eulenloch Vineyard in Napa Valley.
Eulenloch Vineyard benefits from cooling influences from the Pacific Ocean via San Pablo Bay, which helps the grapes maintain acidity and structure. Joe utilizes frequent punch downs to extract color and tannins at the winery, and he controls temperature to maximize flavor.
BELLE GLOS
EULENLOCH VINEYARD
2017 PINOT NOIR
NAPA VALLEY
Retails at: $55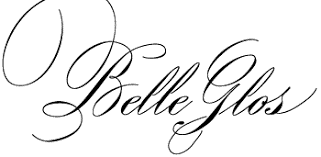 "Deep ruby red with aromas of ripe cherry, blueberry, and juicy blackberry layered with hints of cocoa and forest floor. A rich and opulent wine offering flavors of baker's chocolate, blackberry, and sweet pipe tobacco. This wine is well rounded with supple, refined tannins and a mouthwatering, long finish."