JUSTIN
2017 ISOSCELES


PASO ROBLES

Justin pioneered Bordeaux grape varietal blending in Paso Robles more than 30 years ago and named their flagship wine Isosceles for the three varieties that go into it; Cabernet Sauvignon, Cabernet Franc, and Merlot. Today, they're one of the most recognizable producers in the region, and Isosceles unwaveringly delivers rich layers of lavish fruits and remarkable complexity. At around $60, it's a lot of wine for the price.
Justin planted their vineyards in the Santa Lucia Mountains, where abundant fossilized limestone and enormous diurnal temperature swings proved ideal for ripening Bordeaux varietals and producing powerfully expressive flavors.
The 2017 release is centered around a core 83% Cabernet Sauvignon, enhanced with Cabernet Franc and Merlot, and then aged in 100% new French oak barrels for an impressive 21 months. If you're looking for a full-bodied red with deep, enthralling flavors and stunning complexity, this is it.
JUSTIN
2017 ISOSCELES
PASO ROBLES
Retails at: $76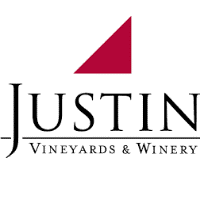 "Highly aromatic and complex with lush, ripe black cherry, black currant and boysenberry with vanilla, cinnamon spice, sweet tobacco and savory notes of leather, camphor and cedar; Full bodied and luxuriant with ripe black fruit, mostly cherry and black currant with mixed ripe berries and barrel spice on entry. The mid-palate features continued fruit with subtle savory elements of autumn leaf, leather, and cedar with rounded, plush tannins that extend into a long finish featuring black cherry and camphor notes. The 2017 ISOSCELES is a full, complex and rich wine that is drinking nicely on release and will offer added complexity in a few years. 15% alcohol."