MORGAN
TWELVE CLONES


SANTA LUCIA HIGHLANDS
2018 PINOT NOIR

Dan Lee's focus on sustainable farming and minimalist winemaking over the past 40 years has made Morgan winery a category leader in high-quality, value wines from the Santa Lucia Highlands. The winery consistently produces balanced wines of distinction, and at less than $30, their Twelve Clones Pinot Noir regularly makes my short-list of California's best value Pinots.
Morgan draws on several of the Santa Lucia Highlands' top Vineyards, including the Double L Estate, Rosella's, and Tondre, to create their flagship Twelve Clones Pinot.
The team named Twelve Clones for the diverse Pinot Noir clones inside the Double L Vineyard. The vast selection of clones contributes to the multi-dimensional flavors and aromas that make this wine so revered.
MORGAN
TWELVE CLONES
SANTA LUCIA HIGHLANDS
2018 PINOT NOIR
Retails at: $35

"Layers of baked berry, pie crust and star anise show on the nose of this clonal combination. It's clean and direct on the palate, offering tart red-currant and cranberry fla­vors, touched up by thyme, lavender and potpourri elements."
92 Points

"… the light ruby-hued 2018 Pinot Noir Twelve Clones gives up a pretty nose of framboise and strawberries as well as lots of floral, rose petal, sappy herb, and minty aromas and flavors. It's another lightly textured, medium-bodied, elegant wine from this estate to enjoy over the coming 4-6 years."
92 Points

"Pale ruby color, fresh cherry nose, crisp and bright with cherry, strawberry and rhubarb notes; silky and fresh, charming and long." – Anthony Dias Blue, October 2020"
92 Points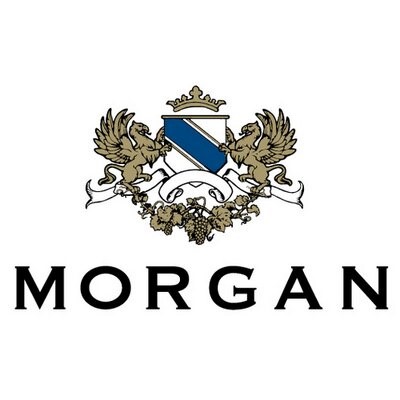 "The 2018 Twelve Clones demonstrates the finesse of Pinot Noir from the Santa Lucia Highlands. It displays aromas of blackberry, cola, and cured meat. Flavors of red and black fruit are complemented by notes of black plum and toasty oak. Perfectly poised, this medium bodied wine is light on its feet and a great reflection of 2018's elegance…"