WIDOWS PEAK
BY BEAU VIGNE


2019 PINOT NOIR
ANDERSON VALLEY

Beau Vigne is a boutique producer whose signature style is in making balanced, rich, multidimensional wines, and one that Robert Parker says is "one of my favorite wineries." Their founding winemaker was Dave Phinney, later succeeded by Kirk Venge, and now, Julian Fayard, former Director of Winemaking for Philippe Melka, is at the helm. Their recently released Widows Peak Pinot Noir impresses at its $85 retail price, but at $38, it's an absolute delight.
This remarkable Pinot Noir emerged from a small vineyard in Anderson Valley centered between two creeks where well-drained gravelly soils and large diurnal temperature swings inspire fruit with clarity, place, and dynamic complexity.
This soul-stirring Pinot Noir gains complexity from a wide range of Dijon clones 115, 667, and 777, as well as Swan and Pommard, each distinctively showcased, flawlessly delivering the vineyard's identity. At this price, you'll thank me once you taste it.
WIDOWS PEAK
BY BEAU VIGNE
2019 PINOT NOIR
ANDERSON VALLEY
Retails at: $85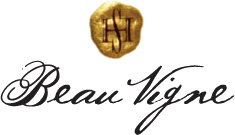 "The finished Anderson Valley Pinot Noir offers a provocative and swirling mélange of aromas and flavors. Lush bing cherry, raspberry and fine-grained tannins, spice, and a flinty mineral notes."