SPARKMAN
2018 HOLLER


CABERNET SAUVIGNON

Sparkman handcrafts powerfully concentrated and elegantly balanced wines from Washington State and people are noticing. We discovered them in 2016 and gushed about their 2013 Holler, which went on to rank #21 on the Wine Spectator Top 100, out-scoring icons like Screaming Eagle at more than 25 times its price. The winery hasn't skipped a beat since, and their 2018 vintage powerfully reflects Columbia Valley's distinct terroir and the winery's hallmark style of crafting concentrated wines deep-seated in elegance.
Winemaker Linn Scott called on fruit from eleven different unique sites in Columbia Valley when creating the 2018 Holler. The resulting wine offers a well-rounded interpretation of Columbia Valley terroir, presented with supreme balance.
The Wine Spectator describes the 2018 vintage in Washington State as producing "full-bodied yet well-balanced wines." Sparkman Holler is a grand example, and after 18 months in oak and rest in the bottle, this wine is drinking beautifully.
SPARKMAN
2018 HOLLER
CABERNET SAUVIGNON

"This is a pan-Washington Cabernet, with fruit from White Bluffs, Horse Heaven, Red Mountain and Yakima Valley. The aromas offer notes of vanilla, sautéed dried herb, ground aniseed, coffee and cherry. Plump chocolate and cherry flavors follow, with a smooth feel upping the appeal."
91 Points, Editors' Choice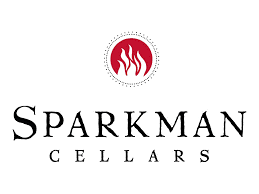 "We're not sure how to fully and accurately describe this wine. Really. Stunning is a word that might work. It's degree of texture and personality are something we have not seen before in this label. Silky. Deep. Polished. Round. Its sexy accessibility is counterintuitive for a wine this young. It possesses a dense purple saturation as well as a stunning nose of black and blue fruits, orange peel, sweet oak and crushed mineral. On the palate it leads with supple rich fruit balanced atop a fine tannic framework. Flavors erupting on the palate include blackberry, cherry, citrus, caramel, mocha, cedar and stone. Ready to roll right now and built for the long run."