BIBBIANO
GRAN SELEZIONE


2016 CHIANTI CLASSICO
VIGNA DEL CAPANNINO

Bibbiano cemented its spot on my top 5 list with its explosive richness, deep-seated power, and captivating elegance. It's a Chianti on steroids, and each time I taste it, the wine not only stands up to Italian, French and American producers, but it dominates just about everything in its path. I wasn't the least bit surprised to find out it had already earned a 95 Point score from Decanter. After all, Gran Selezione, which means Great Selection, is the pinnacle of quality for Chianti Classico.
Making a dramatic entrance from one of Tuscany's best vintages in nearly two decades, this stunning wine was created from 100% Sangiovese Grosso (Brunello) and aged for 30 months before bottling. On the palate, the wine is remarkably powerful and with a satin texture and long resonant finish.
Production requirements for Gran Selezione wines insist on sourcing the grapes from 100% Estate grown fruit or selecting the Estate's best parcels. It also has higher extract restrictions and extended oak aging requirements. If you want to taste an exceptionally high-quality Chianti at a great price, this is it.
BIBBIANO
GRAN SELEZIONE
2016 CHIANTI CLASSICO
VIGNA DEL CAPANNINO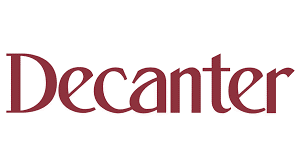 "Restrained, fresh pomegranate fruit with slightly nutty character, earthy-strawberry depth and minerality. Bright acidity and savoury character, firm and chalky, with natural and integrated freshness. Andrew Jefford: A gorgeously teased, poised aromatic ripeness here: subtle incense spice just hidden behind the refined, perfumed plums; a hint of orange peel. Shapely, fresh, vivid and vigorous: super purity, admirable finesse. Monty Waldin: Nose-tingling peppery notes; the fruit on the palate is slightly faded already, although the wine is by no means drying out. Drinking Window 2020 – 2028″
95 Points