ARBE GARBE
2018 WHITE BLEND


SONOMA COUNTY

Arbe Garbe is a local winery inspired by the Friuli region of Italy and created by Italian-born winemakers Letizia Pauletto and Enrico Maria Bertoz to reconnect with their roots. They make the Arbe Garbe Blend with rare white varieties common in Friuli but scarce in the New World. For instance, in 2016, there were 51 acres of Tocai Friulano in California and too little Ribolla Gialla to register on the CDFA report. The style is freshly focused, with citrus fruits, minerals, floral characteristics, and is presented seamlessly on the palate. It's as Robert Parker's The Wine Advocate writes, "fabulous".
The 2018 release combines roughly 50% Malvasia Bianca with nearly equal parts Ribolla Gialla and old-vine Tocai Friulano. The Malvasia Bianca contributes to the clean and crisp style, while the Ribolla adds stunning floral notes, and the Tocai Friulano lends body and weight.
Winemakers Enrico and Letizia are well-rounded in their skillsets, having worked harvests in Friuli. After arriving in the US, Enrico gained invaluable experience at Sine Qua Non, Joseph Phelps, and Flora Springs. If you enjoy crisp whites with enormous personality, don't miss this one.
ARBE GARBE
2018 WHITE BLEND
SONOMA COUNTY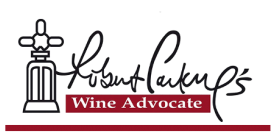 "The 2018 White Wine from Arbe Garbe is an unusual—and fabulous—blend of 55% Malvasia Bianca, 25% Tocai Friulano and 20% Ribolla Gialla, what winemaker Enrico Maria Bertoz calls "the Holy Trinity of Friuli," where he was raised. The Malvasia is split into portions, with one portion whole-cluster pressed, a second portion on skins for 12 hours and a third portion on skins for 24 hours. These lots are then blind tasted to create the final blend. The nose explodes to musk, lychee, warm peaches, charcuterie and beeswax with high-toned notes of fresh green herbs. The medium to full-bodied palate has a gorgeous silken texture, ever-so-slightly creamy, with kaleidoscopic bursts of ripe fruit in the mouth. It's concentrated while still incredibly light on its feet, addicting in its freshness and long, textured finish. What a gorgeous vintage for this wine!"
94 Points