ENZO BIANCHI
2017 GRAN CORTE


MENDOZA, ARGENTINA

Valentine Bianchi's top wine Enzo Bianchi Gran Corte might be minuscule in production, but it's absolutely massive in body and extract. They only produce this wine in exceptional years, and it comes from an incredible, high-elevation vineyard in Las Paredes. There, Valentine's son Enzo has sourced Cabernet and Malbec for 50 years. They achieve a quality level that is extraordinarily high in every vintage produced, and the 2017 version is no exception.
The winery gains concentration from cold maceration, a technique where they soak the grape juice with the skins at cold temps, extracting deeper color and bold flavors before the fermentation. Next, the wine spends 14 months developing in Oak barrels, and a full year in the bottle before release.
It emerges from a vineyard perched at 2400 feet in elevation, where the vines were planted in alluvial soils with excellent drainage. The 2017 vintage has an intriguing minerality induced by layers of medium-sized rocks coated with light calcareous that blankets the site. If you love deep, full-bodied, layered reds, this wine should top your list.
ENZO BIANCHI
2017 GRAN CORTE
MENDOZA, ARGENTINA
Retails at: $60

"An intense blend of cabernet sauvignon, malbec, merlot and petit verdot that offers rich, brambly aromas of red berries, mulberries and plums. Drink now." 90 Points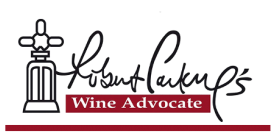 "The Bordeaux-blend 2017 Enzo Bianchi is 41% Cabernet Sauvignon, 35% Malbec, 15% Merlot and 9% Petit Verdot from San Rafael. It was produced in a traditional way with an élevage in new French barriques that has added a patina of aromas reminiscent of cocoa, roasted coffee and smoke intermixed with the herbal and ripe fruit notes. The palate is full-bodied, soft and polished with moderate acidity…" 90 Points