STORYBOOK MOUNTAIN VINEYARDS
2016 ZINFANDEL


MAYACAMAS RANGE

Storybook Mountain Vineyards has always been a treasured producer for those "in the know" and has ranked on the Wine & Spirits magazine top 100 list on fifteen occasions; that list is ever-growing. It's the winery's elevation, eastern exposure, and red clay-loam soils that join forces and create a terroir capable of producing world-class Zinfandel. The results speak for themselves, and fans of elegantly styled Zins with penetrating fruit, unique Mountain complexity, and long expansive flavors should invest in this 94 point treasure.
Andre Tchelistcheff advised Dr. Jerry Seps that the hills above Calistoga, with their red clay-loam soils and eastern exposures, were the best place in California to plant Zinfandel vines. Today, the vineyard is divided into over 100 micro-blocks based on varietal, sun exposure, rootstock, and clone, all farmed organically and without irrigation.
Jerry aged this Zinfandel in a combination of French and American oak barrels inside the 130 years old caves, dug into the volcanic rock. The yields are also severely regulated by two green harvests in May and June, where only the best clusters are kept on each vine, resulting in just 2 to 2.5 tons/acre of pristine Zinfandel fruit.
STORYBOOK MOUNTAIN VINEYARDS
2016 ZINFANDEL
MAYACAMAS RANGE
Retails at: $42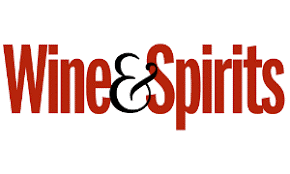 "While Eastern Exposures (also recommended here) may prove to be longer lived than the Mayacamas Range zin from 2016, this wine is more compellingly delicious right now. "I was happy this was in my mouth," said Jared Hooper of LA's Faith & Flower when he tasted it. Maria Garcia from the Wine House in Santa Monica described it as "pinot-noir-esque, with more of the weight I want in zinfandel." In fact, when our pourer, Lewis Hurrell, was griping to me about a ZAP tasting he'd attended, I suggested he taste this wine, along with another (the Storybook Reserve). "Those wines changed my mind about zinfandel," he told me later. So, if you don't think of zinfandel as lively, zesty and fresh, a sleekly fruited backdrop for the scent of a meadow in June, try this wine. I can't guarantee you'll like it, but I would wager that you will."
94 Points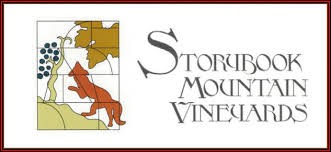 "The Mayacamas Range Zinfandel is our primary estate wine from 100% Napa Valley organically grown grapes. Here you will find all the varietal character and fruit for which Zinfandel is famous, plus the depth and structure associated with Napa hillside vineyards, and the balance for which Storybook wines are known. Crafted to be enjoyed on release, the wine's notable depth and balance will continue its appeal well into the future."