SAILOR'S GRAVE
CABERNET SAUVIGNON


2019 NAPA VALLEY

Sailor's Grave Cabernet highlights Michael Pozzan's connections with many of Napa Valley's premier growers and his ability to hand-select exceptional fruit each year. The 2019 vintage exemplifies his drive to produce an affordable Napa Cabernet packed with character, depth, and rich flavors far exceeding its value price. If you've been on a quest to find a full-bodied Napa Cab that doesn't break the bank, this one inks it.
The 2019 vintage was sourced from Stag's Leap District and included fruit from Chiles Valley and Michael Pozzan's home vineyard in Calistoga. This wine showcases the diversity in all three terroirs with precise definition, balance, and length.
Checking in at 100% Cabernet Sauvignon, this vintage offers a well-rounded interpretation of Napa Valley terroir and the vintage as a whole. The wine hails from a year that produced richly concentrated flavors, fruit purity, and balanced acidity that's delightful to drink.
SAILOR'S GRAVE
CABERNET SAUVIGNON
2019 NAPA VALLEY
Retails at: $40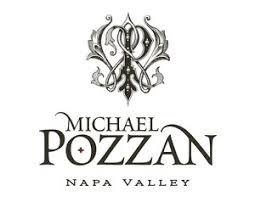 "The 2019 Sailors Grave Napa Valley Cabernet Sauvignon is thoroughly a Napa Valley classic Cabernet. The nose is dark and inviting with aromas of blackberry, espresso, and the sweet char of French oak. The mouth is characterized by a core of pure Cabernet – cassis, boysenberry, and a hint of graphite, with soft, polished tannins and deftly integrated oak. The persistent finish sustains with delicate nutmeg."