PAVI
CABERNET SAUVIGNON


2016 NAPA VALLEY

Pavi means lightning, and their new 2016 Napa Cabernet precisely reflects that. The 2016 vintage has a regal presence on the palate that's defined by lush fruit and superior richness. Renown winemaker Rob Lawson owns the winery, and throughout his career, Rob helped craft some of the top brands produced at Napa Wine Company while he was GM. He's also responsible for helping shape the 2007 Kapcscandy Grand Vin, which scored a perfect 100 point score from Robert Parker.
Pavi's 2016 release combines high-quality grapes from
Rutherford
,
Oakville
, and
Spring Mountain
AVAs. The Rutherford vineyard is on the Southeastern end of the AVA, just South of Caymus, and the Oakville fruit comes from the center of Oakville.
The final blend is 97% Cabernet Sauvignon along with 3% Petite Verdot, which contributes to the lush, dark fruit. The only downside is there were only 150 cases of this beauty produced, and at this price, you might want to strike quickly…
PAVI
CABERNET SAUVIGNON
2016 NAPA VALLEY
Retails at: $85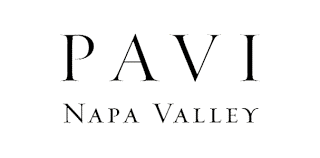 "This is a lush, full-bodied wine, rich and bright with dark-fruit flavors and floral aromas. The intense flavors of black cherry, peppery spice, and cocoa come together in a balanced wine that is a perfect complement to savory grilled and braised meats, mushroom pizza and the perfect hamburger"