RUSTENBERG
2014 JOHN X MERRIMAN


BORDEAUX BLEND
SIMONSBERG, SOUTH AFRICA

There are many reasons why South Africa has some of the most unique terroirs anywhere in the world. The iconic Stellenbosch Mountains have soils that are approximately 600 million years old, which is more than three times older than the soils in Napa Valley. The wines of Stellenbosch can often show interesting mineral notes from the decomposed granite soils, and when done right, they can be extraordinary. I've been searching for the right South African wine to bring into the shop, and we recently found it in Rustenberg's 2014 John X Merriman Bordeaux Blend, Simonsberg. At $28, this is a stunning bottle of wine.
Rustenberg was founded in 1682, and the wine team makes its flagship John X Merriman Bordeaux styled blend in honor of a former owner who played a vital role in revitalizing the Estate. The blend is always predominantly Cabernet Sauvignon and Merlot, and in 2014 it encompasses all of Bordeaux's top 5 grapes.
The Estate vines climb the red slopes of Simonsberg, and the winery monitors each block independently for acid/pH levels, natural sugars and flavors, before vinifying the blocks separately. The final blend is a stunning representation of the Estate, and at $28, don't miss getting this delightful wine.
RUSTENBERG
2014 JOHN X MERRIMAN
BORDEAUX BLEND
SIMONSBERG, SOUTH AFRICA
Retails at: $30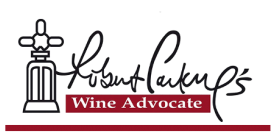 "The 2014 John X Merriman is the spiciest vintage to date according to Murray Barlow, due to the cooler growing season that did not go past 30 degrees Celsius during the season. Matured in 35% new oak for 20 months, that spice-box element does percolate through the red berry fruit on the nose, touches of bay leaf and melted tar emerging with time. The palate is medium-bodied with slightly chewy tannin on the entry, a fine seam of acidity, grippy and quite assertive at first, but calmer towards the finish with that long spicy/pepper tail on the aftertaste. Give this 2-3 years in bottle. This is discretely classy even if it is just missing that "X" factor." 90 Points